1

min read
Inside your GridPane account, you will receive notifications from your servers about various activities that are taking place, as well as our internal announcements.
To make sure that these notifications appear to come through at the correct time, you can set your specific timezone within your settings page:

Here you will see the timezone box: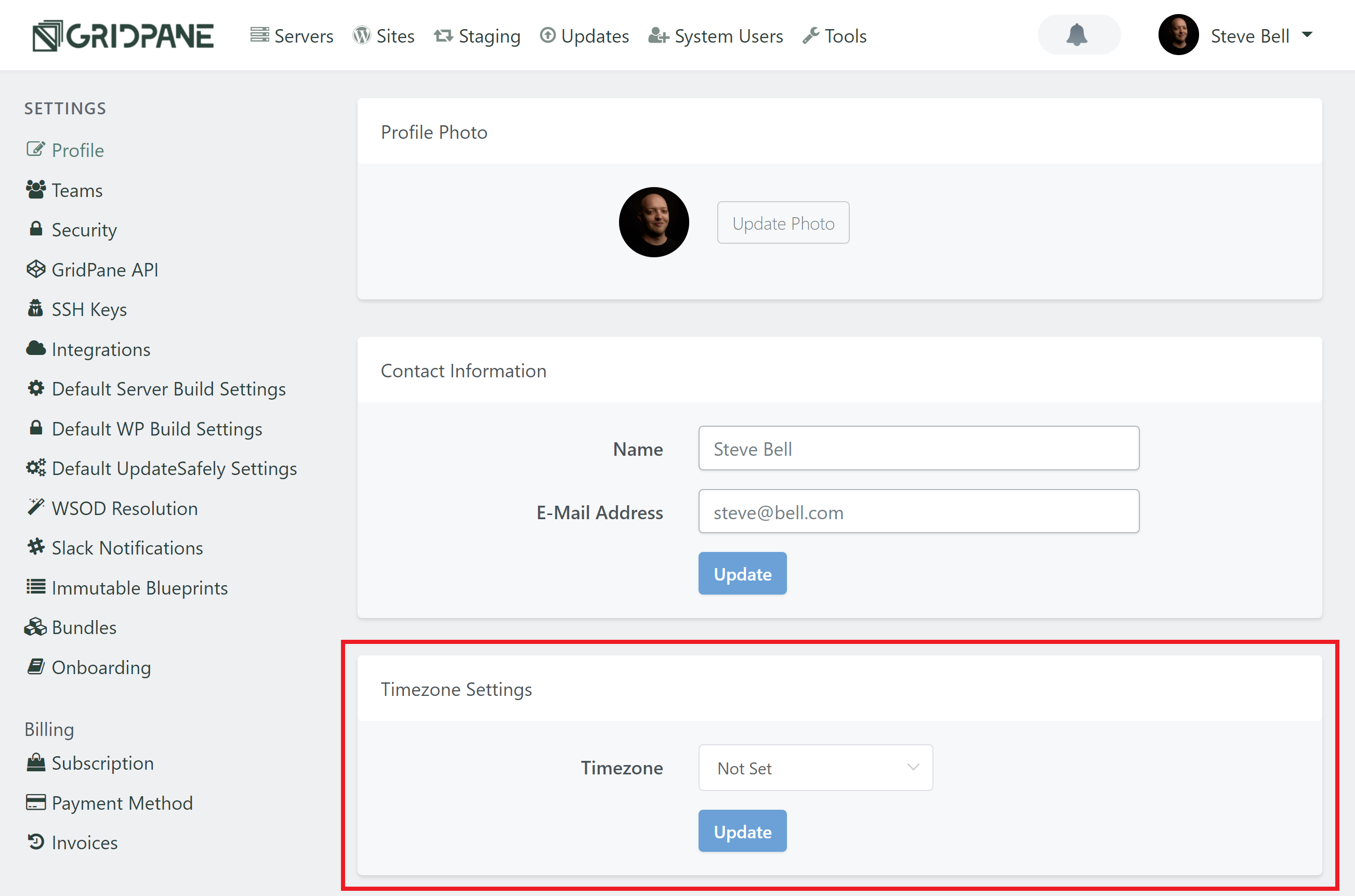 Select your timezone from the dropdown and click the Update button.
That's it! You're all set. 
Notification Time and Relative Server Time
Now if you click on the notification icon next to your name in the top right, you can see your notifications: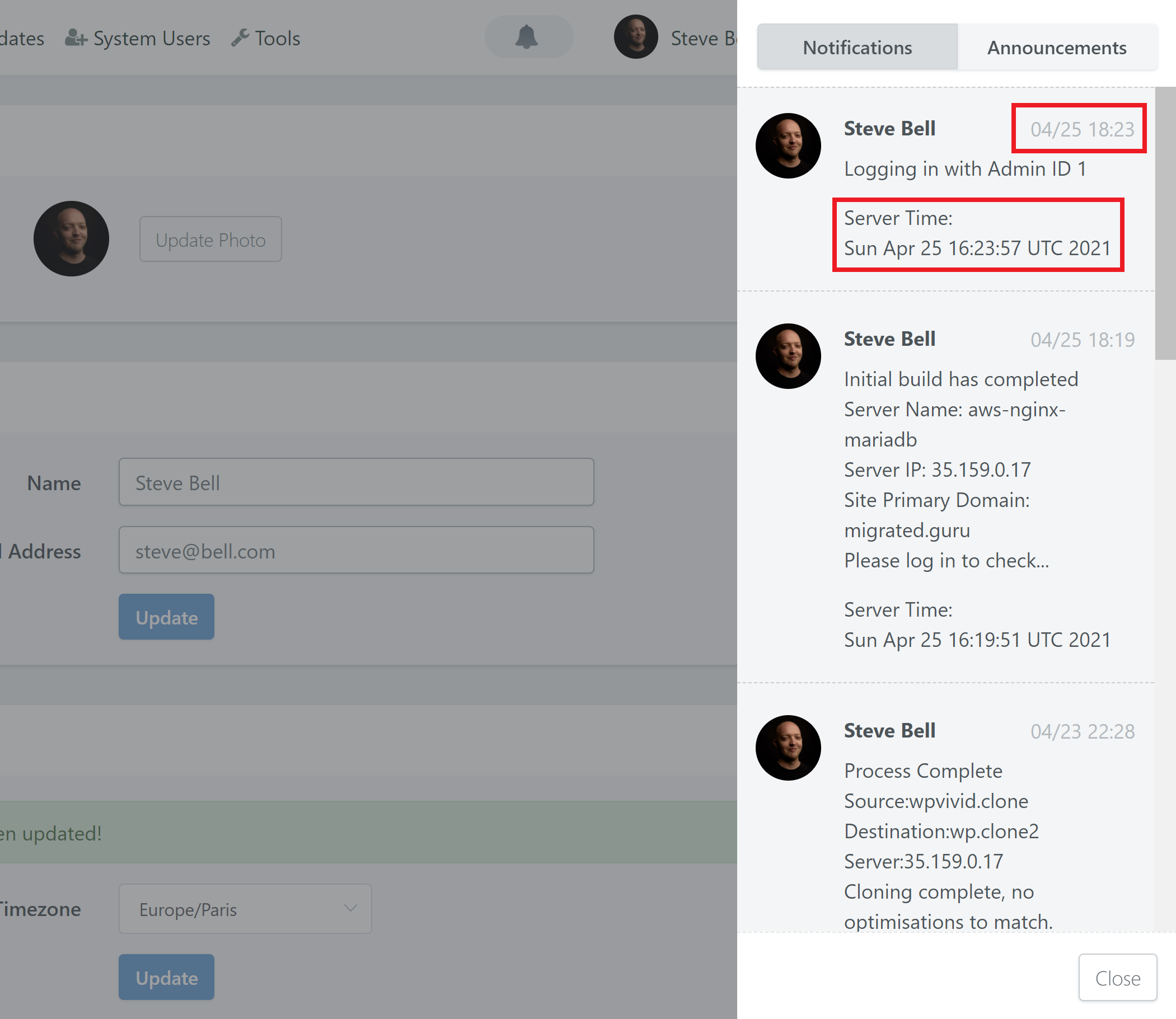 The notification time highlighted in the top right is your local time.
The highlighted Server Time is the timezone that the server is set to. To learn more about setting the timezones for your individual servers, please see the following article:
How to Change Your Servers Time Zone and Automatic Security Reboot Time
Further Reading
Along with the above article on changing your server timezones and security reboot times, if you're new to GridPane you may find this article on choosing the right servers for your business to be helpful:
Choosing Your First Server Provider
And you may also want to set up Slack notifications: