1

min read
Third-Party Software Notice
Our support team cannot provide support for third-party software and services. However, if you need assistance or spot an issue with this article please post in the GridPane Community Forum, and we will make necessary updates/improvements where needed.
If you're using the very popular Germanized for WooCommerce on your store, you may encounter a "too many redirects" error in the WP backend after updating the plugin.
The fix for this is to use the self help tools to run a full cache clear on your website. You can quickly and easily do this inside your GridPane account on the tools page as shown in the image below: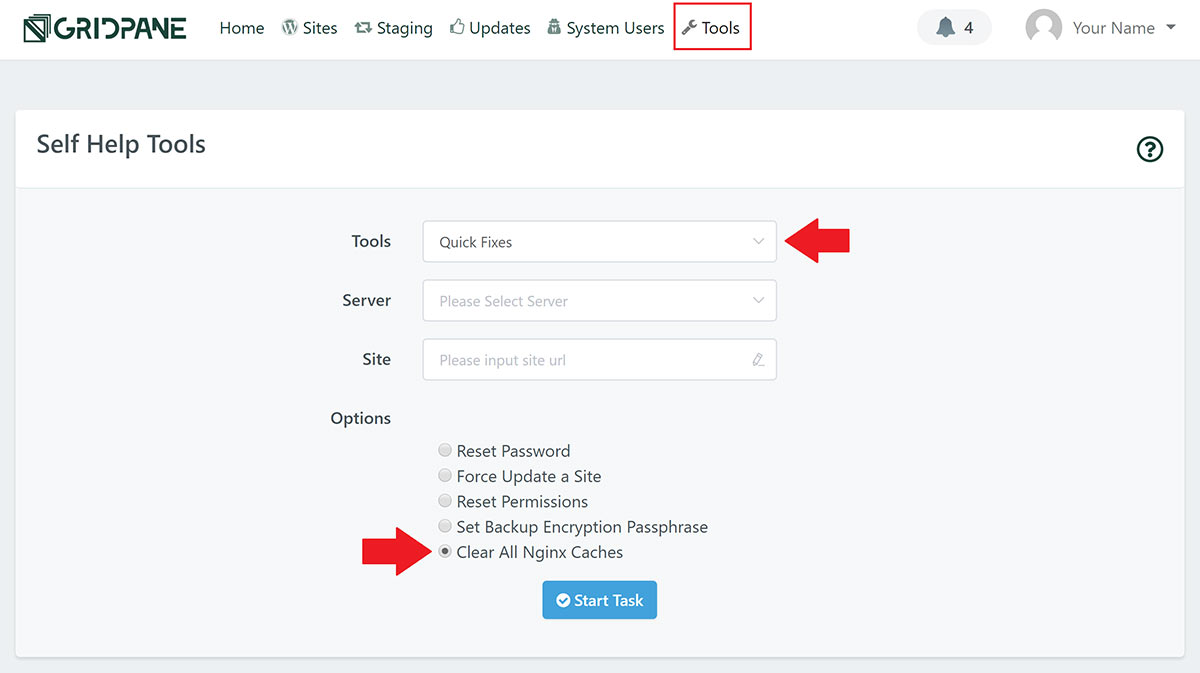 Alternatively, on your server you can run: 
gpfix cache site.url
For example:
gpfix cache gridpane.com
Next Step: Clear Cookies (if applicable)
If you're still experiencing a redirect, even after clearing the cache inside the self-help tools, then this is likely to be cookie related. Please try clearing your cookies, or check your website in incognito mode.