2

min read
GridPane includes functionality in the Control Panel to manage and configure the domains for your WordPress sites.
The primary domain of the GridPane site is what we think of when we think of the site URL. In this article we'll cover how to switch the primary domain using an Alias.
Before we can change the primary domain, we first have to create the new domain as an Alias. To do this, we have a thorough walk through that you can view here: –
Adding an Alias Domain to a GridPane Site
Once you have an Alias set up, below are the steps to change your websites primary domain.
Step 1: Disable the Staging and Update sites (if they exist), and any 301 Redirect SSL's
To make the domain change, you'll first have to disable the staging and update websites for this domain if they exist. Inside the configuration modal > Domains tab, you'll see this notification if these exist.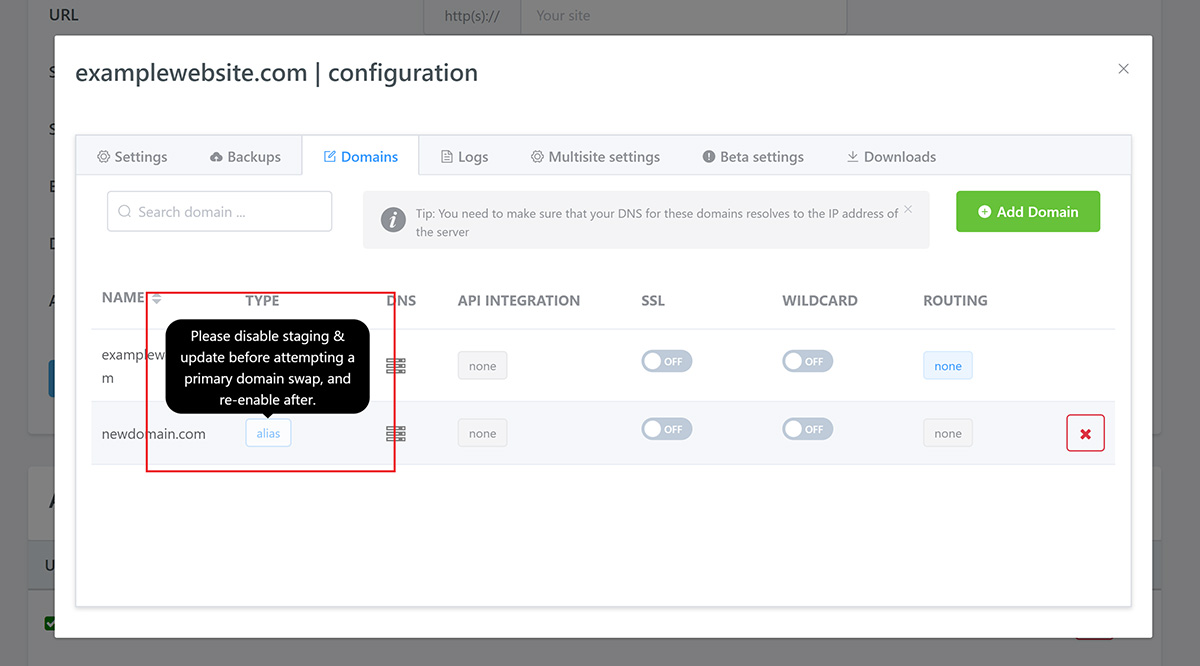 Turning these off is quick and easy. Simply navigate to the Staging and Update pages inside your dashboard and toggle them off for the website on which your switching the domain. The image below demonstrates disabling the Staging website. The process is the same for an Update website if you also have this enabled.

Next, if you have a 301 redirects attached to this website and the redirect has an SSL certificate, you will need to deactivate the SSL before proceeding. If there are any 301 redirects that have an active SSL, the domain change will fail. You can easily deactivate any redirect SSLs by toggling them off as shown below.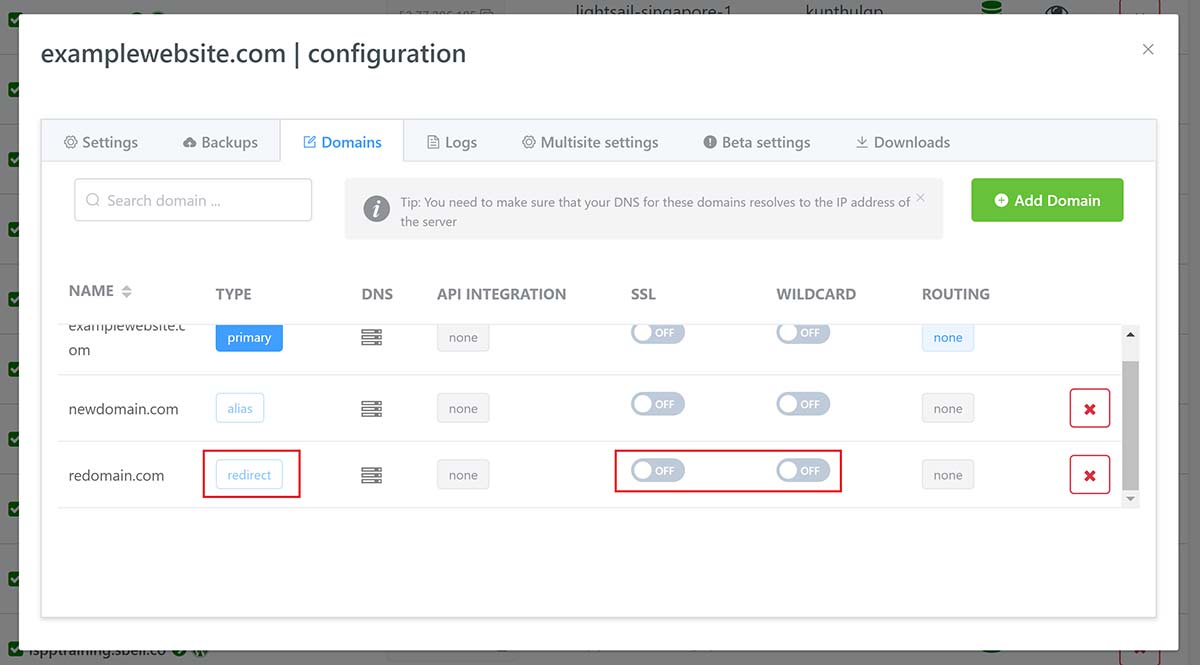 Step 2: Switching the domain
We're now ready make the primary domain change. Navigate to the website and open the configuration modal, then click on the domains tab. Click on the Alias that you wish to become the primary domain and you'll see this notice: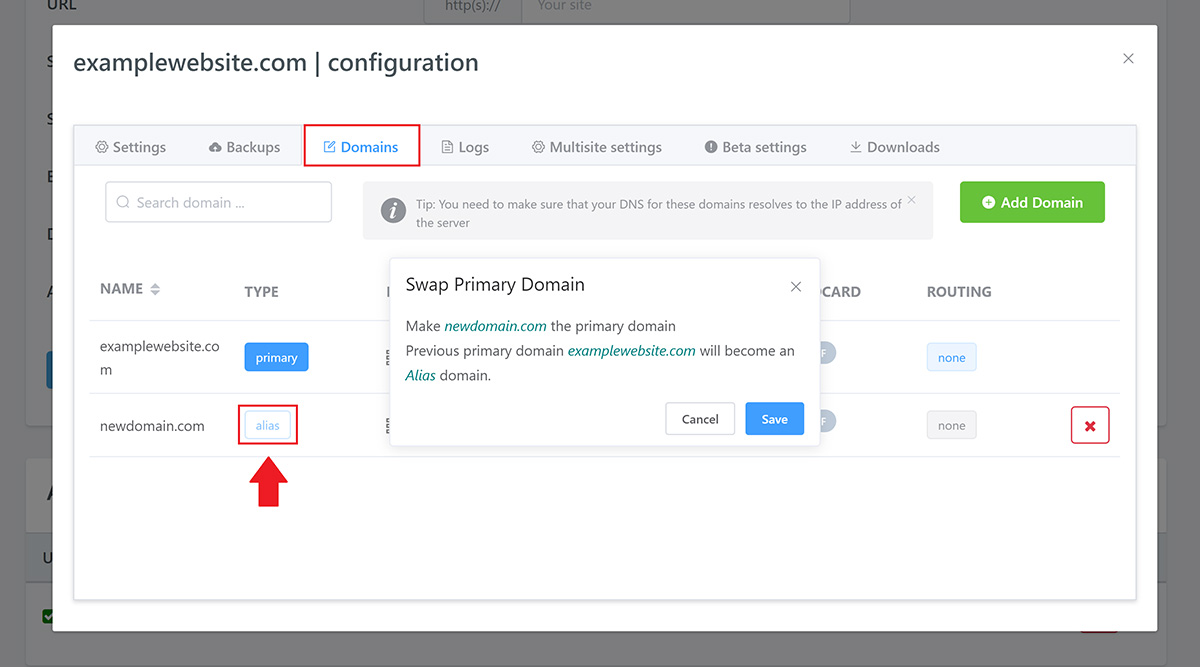 Confirm you've selected the correct Alias and click save.
You've now changed the primary domain for your website.