1

min read
Using System Users to deploy sites is the recommended way to deploy WordPress on GridPane. This provides isolated sandboxes for WordPress and improves security.
Additionally, System Users is the method by which SFTP access is granted (we don't use FTP since it's not encrypted). At some point it may be required for you to change the System User of a site to another System User. We have an easy to follow tutorial on setting up and using System Users here.
This is easy to do inside your GridPane account.
Step 1. Go to the Sites Section of the GridPane Control Panel
Click on the sites link in the GridPane main menu to go to the Sites management page.

Step 2. Open the Site Customization Panel for your Active site
In the Active Sites panel, click on the domain in the URL column to open the Site Customization pop up box for the site you wish to update.

Step 3. Change site owner
Locate the Change site owner button in the list of site customizations available and click it.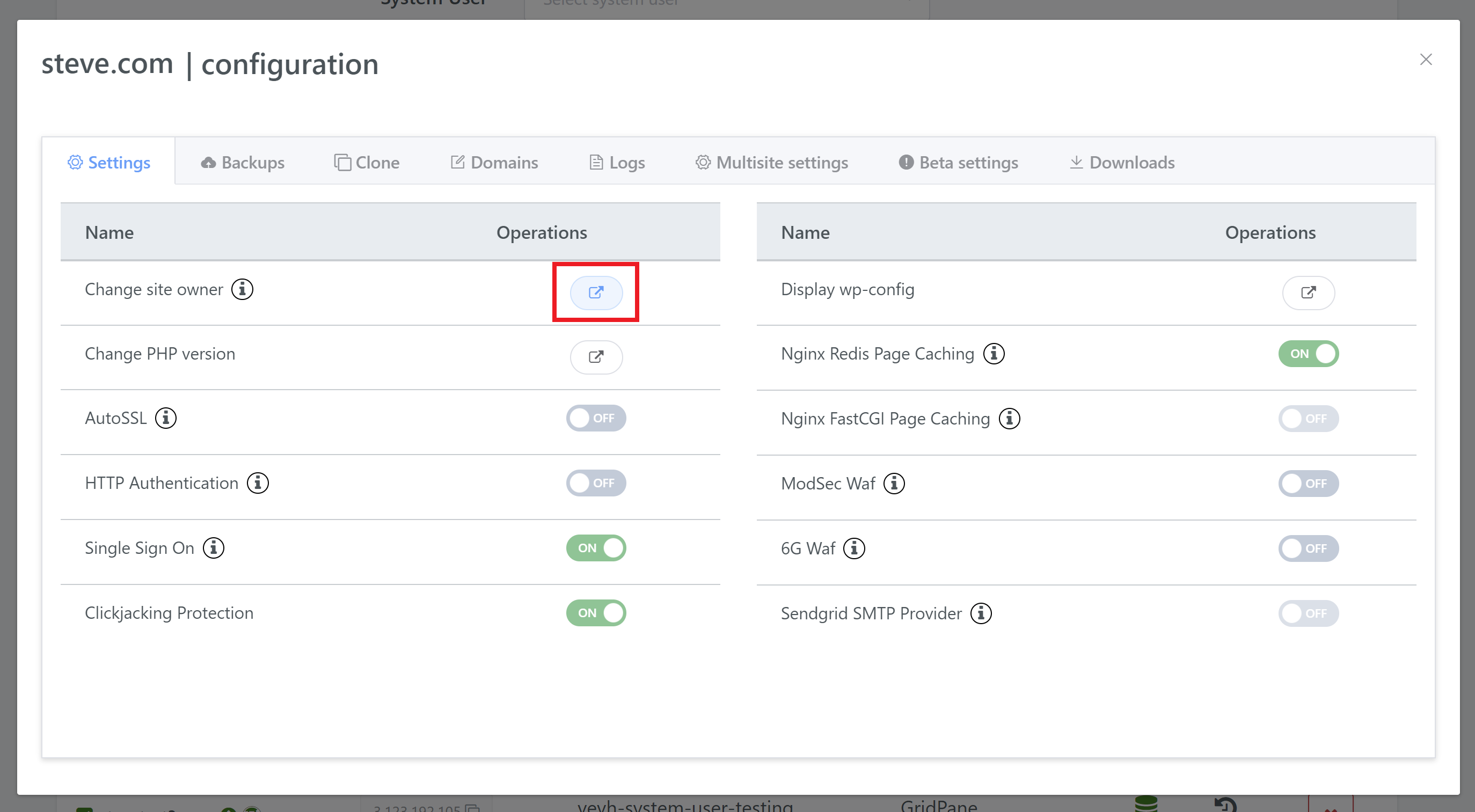 Select the System User that you want to take ownership of the site from the Change Site Owner dropdown selector.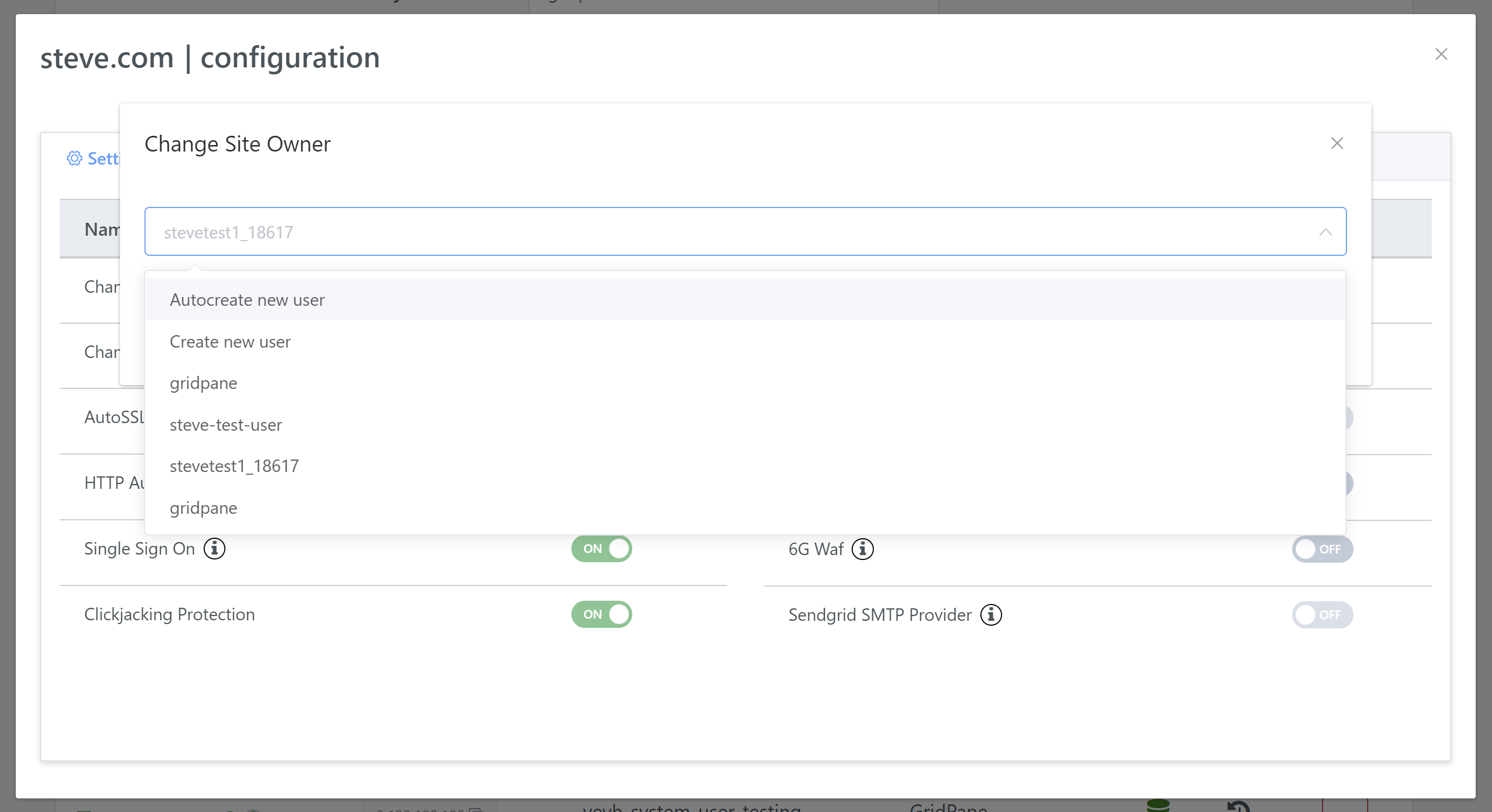 Click Save and you are done, you have now changed the owner of this site from one System User to another.